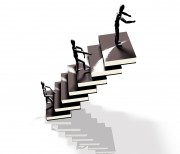 Private Equity and Research Company Grace Century has accepted its first University Intern students to assist with developing their portfolio projects. Partnering with the American University of Ras Al Khaimah (AURAK) the program represents a true win-win scenario for all parties.
Ras Al Khaimah, United Arab Emirates, January 12, 2016 (Newswire.com) - Grace Century have recently completed its inaugural 3-month internship with the assistance of a local institution, The American University of Ras Al Khaimah (AURAK).
The trail project was organized by Grace Century CEO Scott Wolf and Dr. Lincoln Pettaway, Assistant Professor of Business Administration at AURAK, having recognized the need for "real life" experience as an invaluable component in giving AURAK's aspiring students the best chance of future success in the employment market. Dr. Pettaway has already connected with other RAK-based firms with a view to expanding the program.
"I would urge any firm to take advantage of the opportunity, especially since I see all parties win."

Scott Wolf, CEO and Director of Research, Grace Century
Dr. Pettaway explained "Ras Al Khaimah provides a wealth of training opportunities for our students. Unlike Dubai and Abu Dhabi, current internship opportunities tend to be a lot less competitive in RAK than elsewhere, however with innovation taking place now with companies like Grace Century and others, we hope to grow the program and make internships a more prominent feature of our students' learning and eductaion profile."
The first student that participated was Adam Dzhamalov, a young man from the Russian Republic of Chechnya.
Grace Century CEO, Scott Wolf comments "When Lincoln first approached me and told me about Adam, I immediately saw this as a win-win scenario. We were helping our stem cell bio bank project, Provia laboratories, initiate a joint venture to open up the Russian Market. Local knowledge was crucial to help us formulate a strategy. Adam was able to research and write an in-depth report on all aspects of the market including demographics, competition, and infrastructure. This was vital knowledge to help our Russian counterparts and brought true value to the table on our part".
When asked about his experience, Adam comments "I think that the internship program is an essential part of study for students because it provides a window when the individual has an opportunity to implement their theoretical knowledge obtained at university, and apply in real-life practice.
Scott Wolf concludes "I would urge any firm to take advantage of the opportunity, especially since I see all parties win."
About Grace Century, FZ LLC
Grace Century FZ LLC is an International research and private equity consultancy locatedinRas Al Khaimah, (north of Dubai) in the United Arab Emirates (UAE). Grace Century specializes in "game-changing" life science and health related private equity projects.
For portfolio or company information please email info@gracecentury.com or call +971 (0)7 206 8851
Please direct all media inquires to info@bigwheel.me or call +971 (0)52 712 1777
Website – http://www.gracecentury.com
Facebook - https://www.facebook.com/GraceCentury
LinkedIn - https:/www.linkedin.com/company/grace-century-holdings-fzc-llc
Twitter - https://twitter.com/GraceCentury
Blog – http://www.thegracecenturyblog.com
Pressroom – http://www.gracecenturypressroom.com ​
About AURAK
The American University of Ras Al Khaimah (AURAK - www.aurak.ac.ae) is a public non-profit, independent, co-education institution of higher education which delivers an integrated American-style, undergraduate and graduate education with a strong focus on the local indigenous culture. All of our programs are accredited by the UAE Ministry of Higher Education and Scientific Research. The American model of higher education, in addition to developing skills in specific academic fields, also provides a general education curriculum which exposes students to new ideas and new ways of doing things, promoting critical thinking on a wide range of local and global issues.
Share: