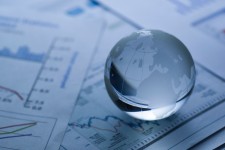 Grace Century, an international angel group and start-up consultant specializing in healthcare, enjoys eight full years in business
RAS AL KHAIMAH, United Arab Emirates, October 26, 2018 (Newswire.com) - Grace Century, an international research and private equity company based out of Ras al Khaimah, United Arab Emirates, enters its ninth year working with companies in the regenerative medicine and the dynamic healthcare IT space.
While start-ups are known for being disruptive and fluid, Grace Century President Scott Wolf comments on the current environment: "Over the last 30 years, I have seen some incredible ideas and innovative companies, however, nothing could prepare us for the changes and integration that technology has brought to our spaces in the last year; specifically, in the field of healthcare. The Internet of Things (IoT) and Artificial intelligence (AI) have been game changers. In short, the innovations by companies like Google and Amazon alone are mindboggling. It's happening fast and it will change our understanding of the world."
Project Selection
Grace Century did accept to work with a new start-up this year. Again, on the basis that new technology will transform the healthcare industry, the project capitalizes on the need for price transparency and price discovery in the healthcare sector. The new project's platform compares prices and availability for everything from diagnostics, durable medical equipment, providers and even drugs within a defined chosen radius. This tool is especially valuable within the U.S. market for the underinsured and the high-deductible-paying consumer.
Chosen Projects
Grace Century's existing projects continue to develop and grow with its Innovation firm gaining their 15th patent, as well as creating four additional incubated firms under its "umbrella." The vision is to monetize these in 2019, while further improving the inherent value of the parent company. "The end result, we feel, will be a revolutionary portfolio of companies within healthcare that will get the attention of the market in a game-changing way," comments Wolf.
"Our fellow angels have stood by us from the beginning. Their constant support and encouragement are probably the most rewarding aspect of what we have experienced over the last eight years. We continue to work towards successful exits, building additional value and leaving our mark on the healthcare industry as we know it."
About Grace Century FZ LLC 
Grace Century FZ LLC is an international research and private equity consultancy located in Ras Al Khaimah (north of Dubai) in the United Arab Emirates (UAE). Grace Century specializes in "game-changing" life science and health-related private equity projects. For portfolio or company information, please email info@gracecentury.com or call +971 (0)7 206 8851.
Please direct all media enquiries to info@bigwheel.me or call +971 (0)52 712 1777.
Facebook - https://www.facebook.com/GraceCentury
LinkedIn - https://www.linkedin.com/company/grace-century-holdings-fzc-llc
Twitter -  https://twitter.com/GraceCentury
Source: Grace Century
Share: