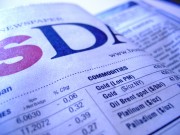 Grace Century has released their market predictions and insights for 2016. With an impressive track record of having made accurate market forecasts in previous years, the UAE-based firm is predicting a strong US Market, corrective reductions on stock market indicies, and that low oil prices will ultimately create more positives than negatives for the wider economy.
Ras Al Khaimah, United Arab Emirates, January 14, 2016 (Newswire.com) - ​​Grace Century, an international Research and Private Equity Company based out of Ras Al Khaimah, United Arab Emirates, has published its annual predications, as they relate to Global assets, financial environments, and markets, for the start of 2016. Grace Century acknowledges difficult market environments in 2015, but was especially on target for exchange rates, metals, and oil with their previous predictions. While finally seeing the long awaited rate rise, having predicted it for more than two years, the market response was mute.
The full report is available in detail to their members, but a brief overview includes:
"I see a trading range of $20 to $50/ barrel for the next few years. I cannot overstate how we think this will be favorable to most sectors across the spectrum"

Scott Wolf, CEO and Director of Research, Grace Century
Geographic Recommendations
The Unites States stays the strongest World market. With near full employment numbers and favorable commodity and interest rate differentials, capital should continue to flow into U.S. sectors.
Currency / Exchange Rates
World markets have punished many of the "commodity currencies" such as the Canadian Dollar, the Australian Dollar, and the New Zealand Dollar. One stand-out has been the cross between most currencies and the South African Rand. Political inconsistency has also hurt that currency, beyond commodity concerns. Grace Century has recommended to its members to start to accumulate positions in these currencies, as they in most part have achieved all-time extremes. Further strength has likely already been factored into prices. Presently, versus the U.S. Dollar, the Canadian Dollar is at $1.42, the British Pound at $1.4459, the South African Rand at 16.5, and the Australian Dollar at $0.70. As stated, higher rates in the U.S. have probably already been discounted.
Stock Market Indices'
Grace Century correctly called the short-term top of the U.S. market, and finally saw the correction starting to happen. The U.S. markets have seen the worst start to a calendar year ever. Grace Century is confident that this is not a bear market but a correction back down to @1800 on the S&P 500. This would represent another 7.5% down from present levels. Grace Century has told its members that this should be bought on the way down. There is no place that capital can participate better than equities in this environment.
Real Estate
On a relative basis, interest rates will continue to support Real Estate prices. In places that have been affected by the sharp exchange rate moves, like South Africa, Europe, and Eastern Europe; incredible opportunities and values exist for buyers with capital in USD.
U.S. Interest Rates
We are still very bullish on rates, with the first rate rise past us in the last 10 years. Before and after the rates rose in the United States, huge sales of sovereign and corporate bonds were liquidated internationally. Scott Wolf, Grace Century's CEO explains "It is estimated that $500B of bonds were sold. What happened to this money? The markets' tremendous fear of global events added with its thrust for yield gladly absorbed these funds. This is why we saw literally no movement of the 10-year Bond in the U.S. after the rate rise". Wolf adds, "The market is worried that it has gotten ahead of itself and the higher-forecasted rates will slow the economy to a point where we will be right back down to zero in 5 years. I don't see this. The market has been spoiled, and like a whining baby refuses to go back to normality. Normality is inevitable".
Gold & Oil
Grace Century maintains its neutral to bearish stance on precious metals. With the low oil prices, lack of inflation and strong dollar, the firm does not see any reason to own metals. Despite the backdrop of wars, possible H-Bomb testing by North Korea, Iranian tensions, and Gulf instability – all factors which in theory should boost prices – metal has gone nowhere but down.
As it relates to oil, Grace Century predicted the trend lower, with a possible target as low as $20. The firm called this from well over $100/ barrel. Scott Wolf explains " It's time to look to the other side. We cannot make a case to buy oil yet, however most of the pain has already occurred. As weaker firms start to exit, more storage comes on line, and the benefits of lower-priced oil work its way through the system, there will be profound opportunities in a low priced oil environment". Wolf adds "It just has moved so fast that it will take some time to work through. I see a trading range of $20 to $50/ barrel for the next few years. I cannot overstate how we think this will be favorable to most sectors across the spectrum".
Concluding, Scott Wolf stresses 'these are our opinions and we recognize that some are contrary to the market's opinion."
ENDS
About Grace Century, FZ LLC
Grace Century FZ LLC is an International research and private equity consultancy located in Ras Al Khaimah, (north of Dubai) in the United Arab Emirates (UAE). Grace Century specializes in "game-changing" life science and health related private equity projects.
For portfolio or company information please email info@gracecentury.com or call +971 (0)7 206 8851.
Please direct all media inquires to info@bigwheel.me or call +971 (0)52 712 1777.
Website – http://www.gracecentury.com
Facebook - https://www.facebook.com/GraceCentury
LinkedIn - https:/www.linkedin.com/company/grace-century-holdings-fzc-llc
Twitter - https://twitter.com/GraceCentury
Blog – http://www.thegracecenturyblog.com
Pressroom – http://www.gracecenturypressroom.com ​
Share: