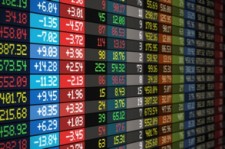 The latest update of Grace Century's historically accurate market forecasts and insights looks at the remainder of 2018 in a cautious light.
RAS AL-KHAIMAH, United Arab Emirates, May 30, 2018 (Newswire.com) - Grace Century, an International Research and Private Equity Consultant based north of Dubai, in the United Arab Emirates, has published its mid-year predications, as they relate to global assets, financial environments, and markets for the coming second half of 2018. This is reserved for its Angel Members, but a synopsis is published. Grace Century has once again been accurate on a number of the predicted currency exchange rates, interest rates, equities, and metals. This saw the target of higher interest rates finally occurring, but it has been a slow manipulated rise. The trade remains "crowded" with most of the market already discounting higher rates. This makes pullbacks more extreme, and yield increases muted. The signs of inflation have started, mainly on wages. With the U.S. unemployment rate continuously hitting new record lows, month after month, the question remains where new workers will come from. "Technology appears to be answering the call with innovations across all industries, which are happening at rates that I have never seen before," comments CEO of Grace Century, Scott Wolf.
Wolf adds: "There is a fundamental shift happening in the world's economy. This can be seen by the change of the largest firms by market capitalization, which used to be stacked towards the industrial sector, however, they are now in technology (Apple, Facebook, Amazon, Microsoft and Google). This will have dramatic implications for employment and wealth distribution. The old metrics just don't apply."
Ironically, Grace Century sees many of the predicted headwinds as being self-made. With President Trump's foray into trade sanctions, exits from global treaties like Iran, and the overall general political uncertainty, premiums in Crude Oil, the Dollar, and Gold have been built in to reflect the market volatility.
For the first time, Grace Century remains neutral and cautious geographically, with negative exceptions like Venezuela, more recently Italy and once again Spain. Grace Century believes the strength of the U.S. economy is understated and remains favorable in this region as the benefits of the tax changes filter through the economy in the medium turn. Again, the problems in European politics have only very recently arisen and will dominate the news through the summer. This will act as a weight on the markets through this cycle.
Grace Century called for accumulation of commodity currencies like the South African Rand and Canadian Dollar, early last year. The firm continues to see improved strength in both, urging participants to only add to these on pull-backs, but remaining favorable to both. Grace Century continues to see targets ultimately at parity on the Canadian Dollar with short-term targets of $1.15. They predict that the Rand could get to 10 to 1 versus the USD. As stated in previous releases, the firm has stopped accumulating Sterling over $1.30, with some of their largest acquisitions at or below $1.25, (versus the USD). The market saw a rise to $1.43, and then pulled back to its present $1.32. Grace Century indicated that they would be comfortable with anything around this area now, but not much higher. They still see the target to start converting back to the Dollar at $1.50 to $1.70, basis Sterling. With regard to the Euro, Grace Century was cautiously favorable and saw that it moved to $1.23 from $1.10, and they stay cautious but favorable. The firm remains favorable to the Yen as well until $1.02 versus the USD. As forecasted before in short, higher interest rates, the firm predicts, will not affect Dollar strength since all countries will be raising and normalizing rates. Grace Century remains Bearish on the Dollar, which is the contrary view to most of the market calls in the public domain.
Grace Century CEO Scott Wolf states, "There is still no place to go but equities." The firm has stated their intention to stay in Financials, Healthcare (apart from Pharmaceuticals) and particularly Healthcare IT, which are hot markets and are predicted to remain so.
As in previous predictions, Grace Century forecasts that inventory will drive demand and prices. In the U.S. it remains tight and will buoy prices, especially in the South. As also stated before, the tax bill had disadvantages for real estate, especially in high tax states like New York, California, and Illinois. There has been significant media coverage of the exodus from these states, as the firm correctly predicted previously. This will penalize prices in these regions in favor of the South.
European markets, even the U.K., where there seems to be a glut of houses bought on spec and remain empty should continue to be supported, predicts the firm. Grace Century remains neutral on Middle Eastern property markets but recognizes that the implementation in the GCC of VAT will present certain headwinds even though they don't affect real Estate. The increased building should be absorbed by outside investors continuing to seek a home for property in warm and desirable vacation locals.
Grace Century has been calling for higher interest rates for several years. The market sits just short of 7-year highs presently and the firm predicts that we will see 4 percent by sometime next year on the U.S. 10-year Bond. They also predict that the market will see 30-year rates at 8 percent, eventually, in approximately 3 years.
Grace Century stays neutral to slightly bullish on Gold. A lower U.S. Dollar, inflation, and world uncertainty will underpin the metal. The firm has been historically correct in the past on Gold, with trading ranges of $1,100-$1,300. They do not see the cryptocurrencies as a replacement. The firm states that the technical picture has created a long-term shelf between $1,100 and $1,300, and that these ranges aren't exact but noteworthy. For those not presently holders, Grace Century recommend the absolute smallest physical holding (1 percent-3 percent of a portfolio). If one holds the metal, they recommend not adding.
As it relates to Oil, Grace Century called for a trading range higher of $35-$65. It violated this higher, basis West Texas Crude, by $5 but has come down to the upper range. Scott Wolf comments, "We continue to believe any moves outside of this range are short-lived and producers globally find the higher numbers just too attractive to not pump!"
Finally, with regard to cryptocurrencies and specifically Bitcoin, Grace Century have clearly stated they will not ever recommend to their Members to invest in such commodities. They continue to expect a $2,000 price. It is presently $7,000.
Concluding, Wolf stresses, "These are our opinions and we recognize that some are contrary to the market's opinion."
ENDS
About Grace Century, FZ LLC 
Grace Century FZ LLC is an International research and private equity consultancy located in Ras Al Khaimah, (north of Dubai) in the United Arab Emirates (UAE). Grace Century specializes in "game-changing" life science and health related private equity projects.
For portfolio or company information please email info@gracecentury.com or call +971 (0)7 206 8851.
Please direct all media inquiries to info@bigwheel.me or call +971 (0)52 712 1777. 
Website – http://www.gracecentury.com
Facebook - https://www.facebook.com/GraceCentury
LinkedIn - https:/www.linkedin.com/company/grace-century-holdings-fzc-llc
Twitter - https://twitter.com/GraceCentury
Blog – http://thegracecenturyblog.com
Source: Grace Century Research
Share: