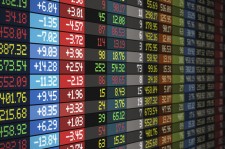 In light of a Trump victory, Grace Century publishes their insights for the banking, commodity, and financial sectors for the coming year.
Ras Al Khaimah, United Arab Emirates, December 26, 2016 (Newswire.com) - Grace Century, an international Research and Private Equity Company based out of Ras Al Khaimah, U.A.E., publishes its annual predictions, as they relates to Global assets, financial environments, and markets, for the start of the year 2017. Detailed reports are available to Grace Century Members.
Grace Century enjoyed remarkable insights for 2016, with a little late help from the U.S. presidential election, but sees market psychology and sentiment having extraordinary influences, and as a result and will be the driving force for the coming year. Scott Wolf, CEO of Grace Century comments, "Without any Government actions, the psychological landscape on growth and market potential has done a 360 degree turn. A Trump victory has accomplished in two months what 10 years of monetary manipulation couldn't do. It is a testament to the importance of the human psyche as a variable in the economic equation."
Without any Government actions, the psychological landscape on growth and market potential has done a 360 degree turn. A Trump victory has accomplished in two months what 10 years of monetary manipulation couldn't do. It is a testament to the importance of the human psyche as a variable in the economic equation.

Scott Wolf, President and Director of Research, Grace Century
Geographic Recommendations
The world's analysts keep touting the United States, and now more than ever. The logic is that U.S. rates will now continue to go up, forcing a stronger dollar and especially on the backdrop of de-regulation. It seems as if the years of the proverbial accelerant poured on the "wet wood" is primed for ignition. Grace Century predicts that the new U.S. Administration will serve as the ignitor for a global "party". Much of this has probably been built into the prices in the U.S. market, based on historical price / earnings, so it is our opinion that better risk / reward opportunities might lie outside this market. This is not to say that the U.S. will not participate, but more of a selective open mind might behoove the international investor. With that, we see the stage set for a theatre that we might have never seen before. Historical norms might be thrown out the window and this uncertainty will definitely usher in volatility in many sectors.
Brexit and the EU are also in a situation that we haven't ever seen, especially since the formation of the EU over 25 years ago. It is Grace Century's opinion that the winner will be the UK. We feel ultimately that Brexit will benefit Britain. We see a very real risk that the EU will NOT survive. Many professionals are saying that the EU is doing secretly "great" – however, other than Germany, we don't "buy" this scenario. While a bold statement and prediction, we feel that this experiment is in its "fourth quarter". The catalyst for EU break-up: we predict it will only take one more country to decide to exit.
Currency / Exchange rates
Grace Century continues to recommend accumulation of currencies and assets outside the U.S. Dollar. All of our objectives were met on the upside of the U.S. Dollar in 2016, and we now have pivoted. Currencies such as the Canadian Dollar, the Australian Dollar, and New Zealand Dollar, and especially Sterling are at fire sale prices. One exception is the Euro. We do not want to hold positions there. Even if it goes back to 2000 lows of $0.85 vs the US Dollar, we are apprehensive. In short, we may be early, but we are bearish the U.S. dollar from these levels. We must note that this is almost universally opposite what most analysts think.
Stock Market Indices'
As stated, historically equity prices are expensive. One of two things must happen; either earnings must increase or prices must adjust down. The variable that makes this difficult is that there are no alternative after the biggest bull market in history has ended: the bond/ debt market. Financials will benefit (banks) from the normalization of interest rates, as will healthcare. One is reminded that healthcare is not just pharmaceutical companies. Drug stocks represent a surprisingly small part of healthcare, just 10% of expenditures. The catalyst for healthcare is that it is the final laggard sector to embrace IT (information technology). We believe the opportunities, advancements, and profit potential is enormous in this misunderstood sector. Regenerative medicine, Bio Med, and healthcare IT will be the insulated sector as the other sectors find their equilibrium. The last sector favored by Grace Century is anything related to the "Cloud". This is a relatively new industry, it is still evolving, but Grace sees it as the future of everything.
Real Estate
The demand for income streams will continue to fuel demand in this sector from investors, and the renewed optimism will spur construction. Again, psychology is key. We anticipate a spike in "spec" homes once again. Relaxed credit once again is becoming available, with "Baby Boomers" downsizing and a new demographic (millennials) looking for their first home, Grace Century sees this sector enjoying a renewed strength especially in Europe, based on lack of supply in the middle price point and specifically Ireland), due to favorable tax treatments and very young affluentual demographics and the U.S. will continue to benefit, but the prices have rebounded significantly. With that being said, supplies are near 50 year lows. The price point will be multi-family condos or starter homes.
U.S. Interest Rates
We are still very bullish on rates, with the second rate rise past us in the last 10 years. We are probably the most bullish we have ever been on higher rates. As in any market move; the first 30% is short covering. There were A LOT of LONGS after a 40 year run (people holding bonds to appreciate).
We were two years early (first looking for higher rates from 2.75% on the 10 year), but now we anticipate inflation and inflationary rates, not just normalization of rates. With 4.5% unemployment, wages have nowhere to go but up. Add that with a false (in our opinion) core rate of inflation of 2%, we are looking for not just a move back to 4-5%, but a move like we saw in the 80's of much higher rates. The naysayers point to fragile economic growth, like a deer on ice. We are looking for a true "bonfire" as the "Trump machine" turns on the spigot to "wide open.
Gold & Oil
Grace maintains its neutral stance on precious metals, but for the first time leaning to a little accumulation due to the threat of inflation. We are cautious buying Gold at $1100 / ounce but finally feel like we must hold a little.
As it relates to oil, Grace is adjusting its range from $25-50 to $30-60 / barrel (Nymex prices). We don't agree that OPEC will hold to its promised cuts and as oil stays around the upper range of $45+, US producers are able to come on line. This increases supply and holds down prices.
Scott Wolf, Grace Century's CEO stresses "'these are our opinions and we recognize that some are contrary to market's opinion."
About Grace Century, FZ LLC
Grace Century FZ LLC is an International research and private equity consultancy located in Ras Al Khamiah, (north of Dubai) in the United Arab Emirates (UAE). Grace Century specializes in "game-changing" life science and health related private equity projects.
For portfolio or company information please email info@gracecentury.com or call +971 (0)7 206 8851
Please direct all media enquiries to info@bigwheel.me or call +971 (0)52 712 1777​
Website – http://www.gracecentury.com
Facebook - https://www.facebook.com/GraceCentury
LinkedIn - https://www.linkedin.com/company/grace-century-holdings-fzc-llc
Twitter - https://twitter.com/GraceCentury
Blog – http://www.thegracecenturyblog.com
Source: Grace Century
Share: