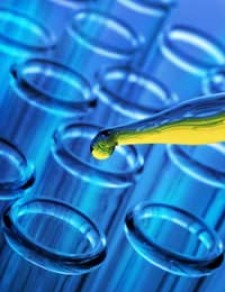 Grace Century, the private equity and research firm based in UAE, has reported record growth figures from it's bio banking project partner, Provia Laboratories', whose Store-a-Tooth™ technology is setting the standard for storage of dental stem cells.
Ras Al Khaimah, United Arab Emirates, April 7, 2016 (Newswire.com) - Grace Century's bio banking project, Provia Laboratories, LLC is pleased to announce both monthly and quarterly all-time record enrollment numbers for their Store-a-tooth™ cryogenic storage service of dental stem cells for Q1 2016.
Provia reported a 39% increase, month-over-month, as well as an all-time monthly sales number for each month in the quarter, peaking in March 2016. In addition, this first quarter completed with an increase of 37% over the first quarter of 2015, and the achievement of the 9th consecutive record quarter in a row. The first quarter was the largest quarter in sales for any similar period in the company's history.
Increasing sales are directly attributed to continued domestic news coverage as well as family awareness of breakthroughs and research in stem cells, resulting in dramatic increases in interest from both consumers and dentists.
Grace Century's CEO, Scott Wolf, comments "Provia is entering a new phase with the closing of a financing round from our Asia connections. This coupled with new contracts and revenue streams, makes us confident that the next two years will establish Provia as the powerhouse in the sector."
Howard Greenman, CEO of Provia says "The regenerative medicine field is expanding quickly right in front of our eyes and stem cell therapy will be an instrumental part of our children's medical and dental care throughout their lives.  Provia continues to benefit from staying true to its mission: to treat our client's cells like they belong to our own children; to make technologies supporting cellular medicine broadly accessible; and to deliver quality products and services that accelerate the development of cellular therapies."
About Grace Century, FZ LLC 
Grace Century FZ LLC is an International research and private equity consultancy located in Ras Al Khaimah, (north of Dubai) in the United Arab Emirates (UAE). Grace Century specializes in "game-changing" life science and health related private equity projects.
For portfolio or company information please email info@gracecentury.com or call +971 (0)7 206 8851.
Please direct all media enquiries to info@bigwheel.me or call +971 (0)52 712 1777.
Company websites: - www.gracecentury.com
​Blog - www.thegracecenturyblog.com
About Provia Laboratories, LLC
Provia Laboratories, LLC (www.provialabs.com ) is a healthcare company headquartered in Littleton, MA which specializes in autologous (cells from you, for you) stem cells.  Provia's core business is the preservation of mesenchymal stem cells found inside teeth, Store-A-Tooth (www.store-a-tooth.com).  Store-A-Tooth is offered throughout dental and oral surgery offices throughout the United States and available through partners in Central American and Singapore. For further information about Provia, please visit www.provialabs.com  or to learn about Store-A-Tooth, visit www.store-a-tooth.com.  The company can be reached at (877) 867-5753
Share: