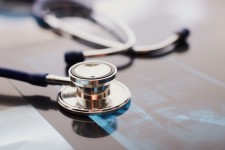 Ras Al Khaimah, United Arab Emirates, March 22, 2017 (Newswire.com) - Grace Century Electronic Health Records (EHR) portfolio project Quantum Innovations, Inc. has announced a strategic partnership agreement with healthcare industry technology organization MediXall Group, Inc.
MediXall ™, who is dedicated to implementing positive change in the U.S. healthcare industry by improving communications via new systems, processes and technology to assist healthcare providers to become more efficient, recently announced its completion of the next step in the planned expansion of the MediXall business model. The agreement between Quantum Innovations, Inc. and MediXall will promote Quantum's flagship Electronic Healthcare Record (EHR) and Practice Management (PM) PWeR® platform to the MediXall Member Network.
"The strategic partnership agreement between MediXall and our project partner Quantum represents an important step in enhancing both the access and choice consumers have to quality healthcare services such as Quantum's PWeR platform."
Grace Century President and Director of Research Scott Wolf commented, "The strategic partnership agreement between MediXall and our project partner Quantum represents an important step in enhancing both the access and choice consumers have to quality healthcare services such as Quantum's
PWeR
platform, and is a further development in the implementation of MediXall's innovative business model. MediXall's approach not only increases choice but lowers the cost of healthcare products for consumers, and we are fully supportive of both partners. Candidly, it is the mantra and the vision that Quantum has been built on, along with changing the healthcare industry through technology."
The MediXall "members" business model strictly chooses healthcare products and services which are regarded as forward-thinking, revolutionary and innovative within the healthcare sector, and affords members the opportunity to pass on cost savings to the end-consumers whilst delivering services that meet federal government requirements. The overall result is less burdensome healthcare service management, improved quality of service for consumers, and lower healthcare costs.
Noel J. Guillama, President of Quantum Innovations, Inc. said, "The plethora of government regulations and payment structures experienced by the healthcare industry today severely hampers healthcare professionals from delivering the level of service that the industry aspires to. However, by enabling the easier access of PWeR through our partnership with MediXall, we strongly believe that the intrinsic benefits of EHR's can rapidly become more widespread throughout the industry and help doctors develop closer communications with their patients."
ENDS
About Grace Century, FZ LLC 
Grace Century FZ LLC is an International research and private equity consultancy located in Ras Al Khaimah, (north of Dubai) in the United Arab Emirates (UAE). Grace Century specializes in "game-changing" life science and health related private equity projects.
For portfolio or company information please email info@gracecentury.com or call +971 (0)7 206 8851
Please direct all media enquiries to info@bigwheel.me or call +971 (0)52 712 1777
Website – http://www.gracecentury.com
Facebook - https://www.facebook.com/GraceCentury
LinkedIn - https://www.linkedin.com/company/grace-century-holdings-fzc-llc
Twitter - https://twitter.com/GraceCentury
Blog – http://www.thegracecenturyblog.com
About Quantum Innovations, Inc. and PWeR® 3.0
Quantum Innovations, Inc. seeks to provide the healthcare industry with technology solutions through PWeR 3.0, a 21st century healthcare technology platform. PWeR® stands for Personal Wellness electronic Record®. This 21st century EMR/EHR solution is a new breed of intelligent healthcare information platform, which hosts medical records and permits interactive use. Medical records to follow the patient, giving every healthcare provider that sees a particular patient, access to all the information needed to affect an accurate diagnosis and treatment plan(s). Providers are able to access a patient's entire medical record in one glance. In critical situations, or in providing treatment to patients on the PWeR 3.0 platform, hospitals may be enabled to access full medical histories, and make educated treatment decisions, based on accurate real-time data. 
PWeR 3.0 = One Patient…Total Connectivity®
For more information, visit www.PWeR.com
PWeR® is a United States, European Union, China, Australia, Mexico, Canada (and other countries) registered trademark used by license.
Source: Grace Century
Share: