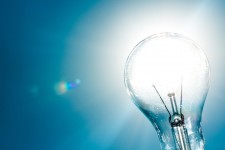 Industry innovator continues to expand its IT portfolio, validating its vision in Healthcare and ever-expanding scope.
RAS AL-KHAIMAH, United Arab Emirates, December 4, 2017 (Newswire.com) - Grace Century's portfolio project Quantum Group, and its sister Quantum Innovations, Inc. has announced the awarded 14th patent to its portfolio.
Named "System and Method for Slice Processing Computer-Related Tasks", it has successfully completed all reviews and is in the process of being issued. This patent was originally filed as a "Continuation in Process," or the functional extension of U.S. Patent No. 9,092,348 granted to Quantum in 2015. The number and issue date of the newly granted patent will be determined shortly.
This patent further exhibits the firm's desire to "expand innovation beyond health information technology." Scott Wolf, President of Grace Century, comments, "In a world where we are becoming more and more dependent on computing power — be it on our phones, laptops, tables or in the 'Cloud' — Quantum's new, to-be-issued patent allows for increased efficiency of computer processors' limited time and capacity. It will make systems more responsive, faster, and reactive to the needs of software programs as they continue to become more complex."
Wolf adds, "We are extremely excited that Quantum has again proved they are leading with innovations, not only in their home industry of healthcare, but that these innovations have much broader implications in a world where technology is more and more important to our society."
Additional applications are being made to further expand the firm's reach into e-commerce, which will directly benefit their own portfolio companies of MediXallTM and MediXaidTM.
ENDS
About Grace Century, FZ LLC 
Grace Century FZ LLC is an International research and private equity consultancy located in Ras Al Khaimah, (north of Dubai) in the United Arab Emirates (UAE). Grace Century specializes in "game-changing" life science and health-related private equity projects.
For portfolio or company information please email info@gracecentury.com or call +971 (0)7 206 8851.
Please direct all media enquiries to info@bigwheel.me or call +971 (0)52 712 1777.
Website – http://www.gracecentury.com
Facebook - https://www.facebook.com/GraceCentury
LinkedIn - https://www.linkedin.com/company/grace-century-holdings-fzc-llc
Twitter - https://twitter.com/GraceCentury
Blog – http://www.thegracecenturyblog.com
About Quantum Innovations, Inc. and PWeR® 3.0
Quantum Innovations, Inc. seeks to provide the healthcare industry with technology solutions through PWeR 3.0, a 21st-century healthcare technology platform. PWeR® stands for Personal Wellness electronic Record®. This 21st-century EMR/EHR solution is a new breed of intelligent healthcare information platform, which hosts medical records and permits interactive use. Medical records to follow the patient, giving every healthcare provider that sees a particular patient, access to all the information needed to effect an accurate diagnosis and treatment plan(s). Providers are able to access a patient's entire medical record in one glance. In critical situations, or in providing treatment to patients on the PWeR 3.0 platform, hospitals may be enabled to access full medical histories and make educated treatment decisions, based on accurate real-time data.
PWeR 3.0 = One Patient…Total Connectivity®
For more information, visit www.PWeR.com.
PWeR® is a United States, European Union, China, Australia, Mexico, Canada (and other countries) registered trademark used. 
Source: Big Wheel Marketing
Share: