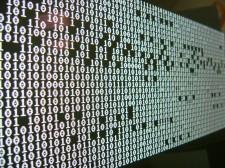 The "Predictive Path Protocol" patent sees The Quantum Group expanding its innovation beyond health information technology
Ras Al Khaimah, United Arab Emirates, January 26, 2017 (Newswire.com) - ​​​Grace Century's Electronic Healthcare Record (EHR) Project, the Quantum Group (QGP), continues to build its portfolio of patents with yet another success in the company's path towards helping redefine healthcare, with the issuance of its 13th patent.
This 13th patent was permanently recorded on December 27, 2016, as United States Patent #9,532,295. The patent, originally filed on August 23, 2013, bears the title "Predictive path communication protocol across a network of transiently connected mobile devices".
"We feel that the concept embodied in Predictive Path Protocol could be transformative, and is applicable to a variety of critical situations beyond just healthcare."

Scott Wolf, President and Director of Research, Grace Century
One of the great benefits of the company's MU2 certified platform, PWeR™, is that it can collect and assemble all of an individual's medical information from any point on the planet, and then stores that data centrally, securely in one place, or online. Similarly, PWeR™ can then use the Internet to project it to any point on earth, on demand, as required, and in a secure manner. PWeR™ is capable of this, but in some places, communication of such large amounts of data is impractical and / or expensive. Predictive Path Protocol is a communication technique designed to resolve that limitation, inexpensively, at any remote point.
A good example of advanced civilization transported to a remote point is the cruise ship. An internet connection on a cruise can be very expensive, as the connection is currently over Earth satellite, or from dedicated fixed position drone aircraft at high altitudes. Predictive Path Protocol sends packets, or portions of a message, through various multiple paths to be eventually assembled at a single final destination. Packets can be passed between ships, by transponders aboard scheduled commercial aircraft as cargo, ground stations, and other platforms. The advantage is that it works with existing infrastructure, using platforms already cost justified for other purposes, adding only marginal expense.
Scott Wolf CEO of Grace Century comments, "Another name that Quantum could have chosen for this technology might be 'relentless communication' because if one path fails, the system will find another, or another, until the bits and pieces of a message arrive and are assembled and complete (and decrypted) at the predicted (typically mobile) destination. It is very secure, as the complete (encrypted) message only exists at the source and destination and is not broadcast."
Wolf adds, "We believe that this solution has wide application, well beyond ships at sea. These applications scale down to intermittent communication through mobile smart-phones, or even embedded systems involved with social networking and health monitoring. Alternately, applications may scale up to military and homeland security scenarios of great value. The problem of reliable, inexpensive, and secure communication is almost universal to an unlimited number of applications. For this reason, we feel that the concept embodied in this invention could be transformative, and is applicable to a variety of critical situations beyond just healthcare."
Noel Guillama, CEO of Quantum Group, Inc. comments, "This patent effectively makes all devices anywhere potentially capable of communicating and moving data. The technology to do this is just around the corner and this patent helps us plant our flag in that space. Present invention relates to communications, and more specifically to apparatus and methods for providing communications in a network including transiently connected mobile nodes." Guillama added, "This patent not only has healthcare applications, to save lives, but we firmly believe it also has international applications to help communicate fast and create efficient networks in any field where access and urgency are a challenge
The Quantum Group has assigned the primary licensing rights for EHR's and health Information systems to its subsidiary, Quantum Innovations, Inc. who are simultaneously exploring separate licensing opportunities for all their patents, along with the licensing of our heath information platform, PWeR® 3.0 in the U.S., as well as in Europe, Africa, the Far East, Middle East, Caribbean and Latin America.
About Grace Century, FZ LLC
Grace Century FZ LLC is an International research and private equity consultancy located in Ras Al Khaimah, (north of Dubai) in the United Arab Emirates (UAE). Grace Century specializes in "game-changing" life science and health related private equity projects.
For portfolio or company information please email info@gracecentury.com or call +971 (0)7 206 8851
Please direct all media enquiries to info@bigwheel.me or call +971 (0)52 712 1777​
Website – http://www.gracecentury.com
Facebook - https://www.facebook.com/GraceCentury
LinkedIn - https://www.linkedin.com/company/grace-century-holdings-fzc-llc
Twitter - https://twitter.com/GraceCentury
Blog – http://www.thegracecenturyblog.com
Pressroom – http://www.gracecenturypressroom.com ​
About Quantum Innovations, Inc. and PWeR® 3.0
Quantum Innovations, Inc. seeks to provide the healthcare industry with technology solutions through PWeR 3.0, a 21st century healthcare technology platform. PWeR® stands for Personal Wellness electronic Record®. This 21st century EMR/EHR solution is a new breed of intelligent healthcare information platform, which hosts medical records and permits interactive use. Medical records to follow the patient, giving every healthcare provider that sees a particular patient, access to all the information needed to affect an accurate diagnosis and treatment plan(s). Providers are able to access a patient's entire medical record in one glance. In critical situations, or in providing treatment to patients on the PWeR 3.0 platform, hospitals may be enabled to access full medical histories, and make educated treatment decisions, based on accurate real-time data.
PWeR 3.0 = One Patient…Total Connectivity®
For more information, visit www.PWeR.com
PWeR® is a United States, European Union, China, Australia, Mexico, Canada (and other countries) registered trademark used by license.
Source: Grace Century
Share: